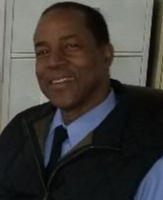 MyCity Transportation - Greensboro is responsible for transporting seniors and people with disabilities to and from day programs, schools, medical appointments, stores, and family members' homes in a safe manner. Safety is a company mission and objective that this division takes very seriously and carries out on a daily basis. Safety meetings are conducted once a month and cover the CDL certification curriculum. Management in Greensboro follows and articulates to drivers the motto "4 seconds is my best friend" and "don't forget your 4 seconds" meaning to keep 4 seconds behind a vehicle when driving to prevent accidents.  During adverse conditions "add 2 seconds."  This motto is frequently communicated through radio transmissions to operators and conspicuously displayed in the building.
Mr. Timothy Neal - General Manager

MyCity Transportation - Greensboro is a sub-contractor for Keolis.